Welcome to Data Chomp! A new bitesize video series from Datasaurus-Rex, aiming to bring you 3 great data visualisations from around the web each week.
You can check out the video above to see me covering each one; briefly discussing why they're good, what insights we can glean from them and any recommendations to enhance them further.
This series is designed to be bitesize and help expose people to my top picks of good data visualisations from around the web, which in turn I hope inspires people to make more or just see that data visualisation doesn't have to be boring or terrible.
Created by London-based data visualisation studio Kiln and the UCL Energy Institute
Positives

Many dimensions at once (time, position, direction, cargo type etc.)
Clear, easy to spot trends and patterns (compared to regular tables and charts)
Nice filters for type of cargo, routes, ships etc – hone in on what is important to users
Embed put on site nice feature

Insights

Hubs for small countries like Singapore where only option is sea
Common routes (safer? Or most efficient?)
Few boats travelling inland
Impact of the panama canal
Suggestions

Cumulative line charts over time – put scale of things into perspective
More data – minor, but I could watch this stuff for ages (sign of a good viz)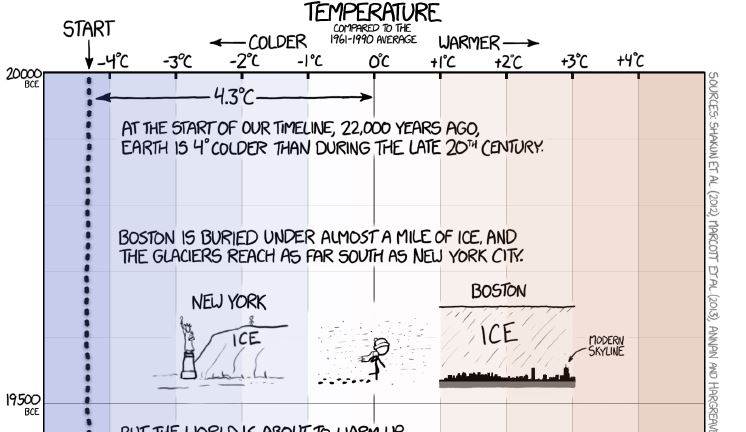 Positive

Great idea, beautifully visualised
Small file size, making it accessible – impressive for it being 15,000 pixels tall!
Fun and interesting – could have just made it's point, but the images and text throughout the journey make the reader want to keep going
Learnthings along the way
Clearly worded – accessible and easy to understand (see more from the author's book Thing Explainer)
Makes the delivery of the main insight much more powerful (could have just started with the end of the chart, but the build up put it's into perspective
Insights

The impact of fossil fuel CO

2

emissions on global temperatures

Puts things into context

and makes it hard to dispute
Suggestions

Minor, but the

freezing of the axis

and title at the top to help remind users what they're looking at could help
Positives

Great way to show

how popular locations are for work

And

how far people are willing to commute

to them
Insights

The

commute range for London is far greater

than any other major city in the UK, even as far as the

north of england

(probably not daily)!
Suggestions

Not images, make interactive
That's it for this weeks data chomp. Be sure to subscribe to the channel to keep up to date with everything. See you next week!