Welcome to Data Chomp! A weekly bitesize video series from Datasaurus-Rex, aiming to bring you 3 great data visualisations from around the web each week.
You can check out the video above to see me covering each one; briefly discussing why they're good, what insights we can glean from them and any recommendations to enhance them further. For more details check out each one below:
Positives

Shows scale of each attack
User friendly interface to find insights
Clear legend handles complexity of topic

Insights

How big the largest attack was on October 26-7 2016 compared to others
Most popular target country for attacks is the United States

Suggestions

Enhance explanation box to better educate newcomers to topic and viz
Add links to news articles for key events for better context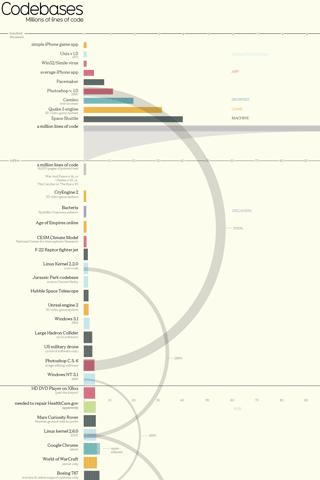 Positives

Clear introduction to explain purpose of viz
Handles the various scales of the Y axis well
Good comparisons between different items e.g. software and organic

Insights

All of Google's code is 20 times bigger than the second largest code base
The rapid growth and complexity of code in the last 50 years

Suggestions

Should visually represent line of code for human DNA, not just text
Freeze top of chart so colour legend is seem whilst scrolling. Easy to forget what each colour represents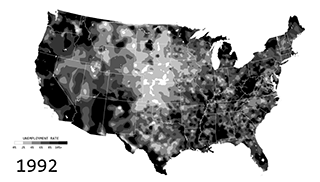 Positives

Powerful and emotive way to convey the unemployment trend over time
Get a sense of which geographic areas were most affected
Looks very organic, like a virus spreading across the country. Reinforces negative connotations of subject matter

Insights

How bad the global financial crisis affected employment during the late 2000s
No location was safe from the crisis i.e. everywhere turns black, especially in 2008 and 2011

Suggestions

This could have been more effectively conveyed with a simple line graph (but they acknowledge that in their post. It's just not as fun)
Or add an animate a line graph at the top get the best of both worlds.